Apps & Extras
You Should Be Using Movies Anywhere
Movies Anywhere allows users to connect their various streaming services in order to sync their purchases across all of them. This is incredibly helpful for people like me who like to watch movies on different services.
Movies Anywhere is a free services that syncs your movie purchases across multiple services and storefronts. Connect the services like iTunes and Prime Video and your latest movie purchase will appear on both, depending on the film. It's a very useful tool for deal hunters and collection builders alike.
Why Movies Anywhere Is Useful
A service like this would be useless if there weren't any good services to sync with. Luckily, Movies Anywhere has all of the essentials and some more.
Participating services currently include:
iTunes/ Apple TV
Amazon Prime Video
Vudu
 Roku uses this as their own storefront
 EDIT: This now includes Fandango Movies, which purchased VUDU
Google TV/ YouTube
Microsoft Movies & TV
Xfinity
DirecTV
Verizon
It also wouldn't be helpful if only one studios contact with sick. In fact, this is how it was for a long time, because this used to be a Disney exclusive service called Disney Movies Anywhere. Thankfully, Movies Anywhere now includes most of the major film studios.
Participating studios include:
Disney (they actually created and technically own the service)
 20th Century Fox
Sony
Universal Pictures
Warner Bros
Syncing your movie purchases across services serves as a "backup system" of sorts. Sometimes a service like iTunes will lose the rights to sell a movie and it will disappear from your iTunes Library as a result. When you have the account synced with Movies Anywhere, that movie will appear on Amazon Prime as well as other connected services.
Cost and Safety
Movies Anywhere is a free service for all users. Users sign up for a free account and connect the services they want to sync and Movies Anywhere takes care of the rest.
Once you purchase a movie, Movies Anywhere sends it to the other services. You cannot buy movies directly through Movies Anywhere, but it links to the latest releases and (most importantly) the latest deals right from the homepage.
The Movies Anywhere Homepage also has a "Deals" section. This makes it quick and simple to view movies that are currently discounted.
So how does the service make money? Is Hollywood feeling charitable for some reason? Of course not, there's a catch.
In the Terms of Service they explain that they collect user data and share it with participating studios and storefronts.
Most of it is analytical data, like what movies you watch on what devices. But it also includes your location, purchase history and contact information.
If you're wondering why Hollywood might be collecting this data, here's a YouTube video where I share my suspicions.
Especially these days, you never know when that kind of data will get into the wrong hands, so many people choose to forgo these types of services. And if that's you, that's very understandable.
Personally, I think the value Movies Anywhere provides outweighs the data it gather from me. Apps like Instagram and TikTok have already gathered far more information than Movies Anywhere does and doesn't give me any value in return. Movies Anywhere helps save me money so I think it earns its collections.
Tips For Using Movies Anywhere
Now that you know the essentials on Movies Anywhere, I want to share my best tips if you're using it.
Connect Services
There's currently 8 services that can sync purchases through Movies Anywhere. Connecting as many of them as you can will maximize the value you get from the service.
For my money, the two essential ones are:
Vudu
 this store front has the best deals and several quality-of-life improvements over other stores
Google/YouTube
 It may sound strange, but I LOVE watching movies on YouTube. It's a smooth experience that works on almost any device.
Some services may not be relevant to you (since when did Verizon sell movies?) and that's fine, don't bother with those. But if you already have one of these services or
Keep Your Eye Out For Deals
As mentioned previously, Movies Anywhere has a "Deals" section. Going to this section will show you deals from Vudu, iTunes, Amazon Prime and all the other participating services.
If you're looking for a particular movie that might have a deal on it, it will also allow you to search for that movie. It's a simple and intuitive way of knowing at a glance what movies you can get for the best price.
I frequently check this section when I have money to spare (a sadly rare occurrence these days) and am happy to get a good bargain.
Double Check The Studios
It's important to note that not all of the major Hollywood studios participate in Movies Anywhere. The big missing names are Paramount, Lionsgate and A24.
It would be a darn shame to buy a movie expecting it to sync, only for it to sit there on that one service.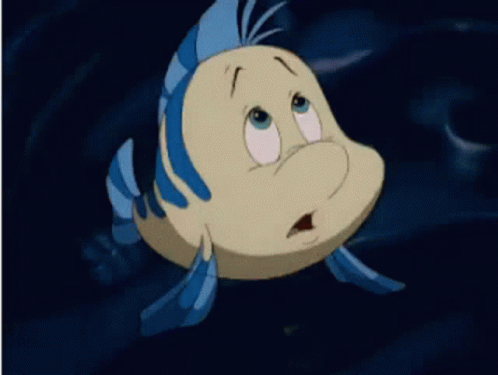 Some of the storefronts like Vudu have a sticker next to films that sync with Movies Anywhere. So I highly recommend using that as a guide. Otherwise, you'll have to check the app anytime you want to make a purchase and that gets tedious very quickly.
Is it worth it?
Movies Anywhere allows users to connect their various streaming services in order to sync their purchases across all of them. This is incredibly helpful for people like me who like to watch movies on different services.
It's also helpful for building a digital library of movies that can be used on any service they want to use. I find it really useful to create a personal collection of movies that I can access on any streaming platform out there.