Home Theaters
MINIMALIST Apartment Home Theater setup
With a Roku TV and a nice pair of headphones, you can create a minimalist budget home theater setup that won't get noise complaints!
Apartment living can be nice, but it has a few challenges. The biggest thorn from my memory was noise complaints. Nobody likes dealing with nosey neighbors, but it can't be helped if you're being noisy. But thanks to a few new(ish) tricks that no longer is an issue. Better yet, it can be done on a budget.
Assumptions
In making this guide I made a lot of assumptions. I want to get them out of the way since they explain a lot of my choices.
Low Noise

Getting noise complaints is a hassle when living in an apartment. Especially when you're lounging and trying to enjoy your latest binge. I want this setup to give the same experience I have in my home but without the noise complaints involved with it.

Minimal, Versatile Equipment

Apartments don't have much space for a full home theater setup. And you always need the option to move to a new apartment quickly and with minimal heavy lifting. To accommodate this I'm making sure this setup fills multiple roles and leaves a small footprint.

Good Value

This goes together with the last point. Things can get very expensive when building a home theater in any setting. For this setup there's no need to go super premium. AT MOST you should be spending $800 but I bet most people won't even need to buy anything. You just need to know a few software tricks to get more value out of your gear.
With that out of the way, on with the setup!
TV
The TV is pretty easy because all it needs is Roku TV on it. Nothing against Fire TV or Google TV, but Roku has a very specific feature that we'll need for later.
My personal go-to recommendation is this TCL model.
Class 4-Series 4K UHD HDR Smart Roku TV
Amazon
TCL's are inexpensive and solid for their price. 43 inches is a solid size for an apartment in my experience. But if you'd like to spring for a larger one then go for it!
Sound
This is where Roku TV comes into play. Roku TV allows you to connect headphones!
I have a pair of Bose QC35s that haven't lead me astray. They make an updated QC45 model now with updated features and specs.
Bluetooth Wireless Noise Cancelling Headphones
Amazon
But here's the beautiful part: any Bluetooth audio can work. If you're okay with the same earbuds you use on your commute then you can just use those!
I'd personally advocate for having a separate pair for your TV. It helps create the special barrier that a good movie or show can provide. Kind of hard to feel unique or comforting when you're wearing your workout earbuds, you know what I mean?
If You're an Apple person…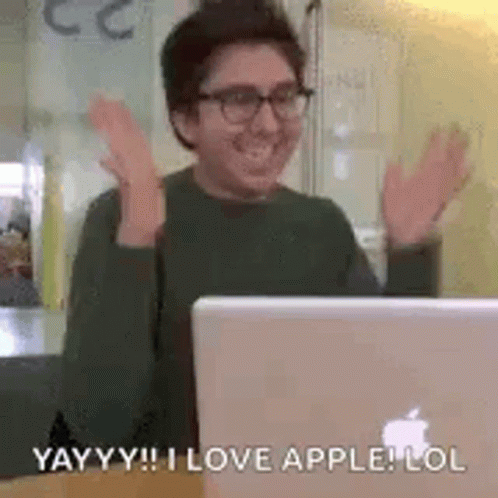 There is a variation of this setup if you're an Apple person. If you have AirPods then the same effect can be achieved with an Apple TV. It's VERY expensive for a streaming box (typical Apple) but if you're already in the Apple ecosystem then it might be worth it.
You can connect AirPods to a Roku TV, but connecting it to an Apple TV is much easier and faster. And if you're just casting things to watch from your iPhone, the AirPlay functionality will make things even faster (although Roku TV can receive AirPlay as well).
Most likely it will be cheaper to get a Roku TV and a nice pair of headphones than to buy into Apple's ecosystem though. So I'd only recommend it if you already have a lot of Apple's products.
Wrap-up
I wish I had thought of this setup while still living in an apartment. While I may be out of it, I expect more people to live in apartments as time goes by since it's become harder to buy a house. Not a comforting thought by any means but at least we can make things more comfortable. Hope this helps and I hope you enjoyed!